How To Create Depth In A Painting.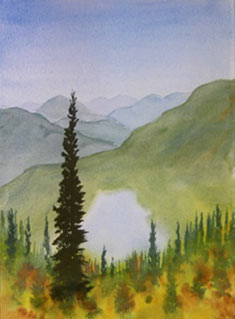 Creating depth in a painting isn't hard, but you need to know the tricks.
Perspective plays very little part in a vista type landscape. Atmospheric effects are far more important. Sometimes referred to as aerial perspective, the atmosphere does interesting things to light as it passes through. We can use these principles to "push" and "pull" objects like trees or mountains backwards or forwards. We can often do this over apparently huge distances. 22 Minutes .